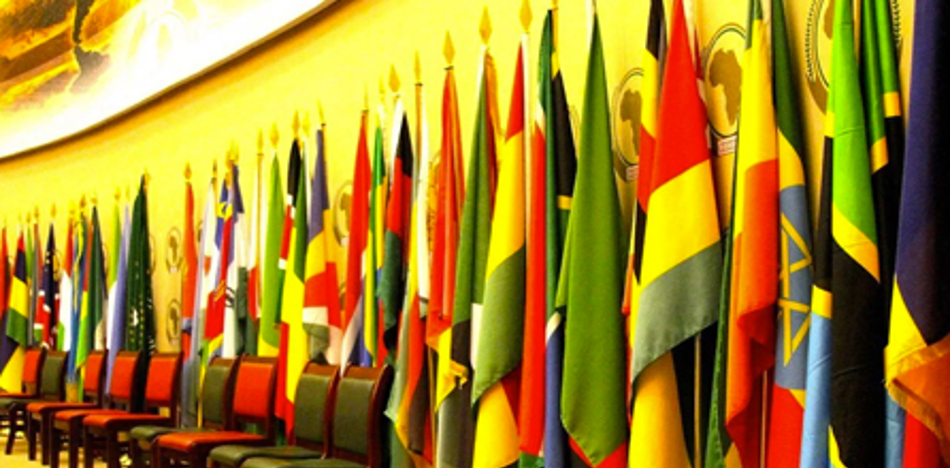 Regional Governance In The Wake Of Covid-19 And Prospects For The Future
On Wednesday 13th May 2020, Mr. Edmund A. Foley, the Director of Programs at the Institute of Human Rights and Development in Africa (IHRDA) located in Banjul, The Gambia, and a former Lecturer and Head of the Public Law Department at the GIMPA Faculty of Law, delivered via Zoom, the second edition of the GIMPA Law and Ethics Web Series on the theme: 'Regional Governance in the wake of COVID-19 and Prospects for the Future'. This session was moderated by Ms. Selasi Dede Bedzrah, a former student of the GIMPA Faculty of Law and currently a final year student at the Ghana School of law.
The presentation evaluated the transition from the erstwhile Organisation of African Unity (OAU) to the African Union (AU), which represented a new phase of regional governance in Africa, and whether this change had achieved the desired results. The role of the AU in contemporary times was appraised, particularly in light of its Agenda 2063 as well as other institutional reforms. The responses to the COVID-19 pandemic by the AU as well as other Regional Economic Communities (RECs) such as the Economic Community of West African States (ECOWAS), were thus examined to assess their impact on Human Rights in Africa generally in these times.
The challenges for regional governance in the wake of COVID-19 are multifaceted in nature and they include: whether the AU and other RECs can become more relevant to the ordinary African; sustainability of the use of innovative and efficient ways of working; financial sustainability measures; whether intra-African trade can be boosted through AfCFTA; ensuring credible elections with compliance to health and safety regulations; the potential for Human Rights abuses; and increase in focus on potential conflict areas.
The recommendations in this policy paper, based on the presentation of Mr Edmund A. Foley, are that the AU should direct resources towards supporting Member States as ECOWAS is doing, and this should be replicated by other RECs. Moreover, The AU needs to enhance its communication mechanism to ensure that it is close to the African citizenry as envisaged in the AU Reform Agenda.
Download the GIMPA Law & Ethics Policy Paper Vol.1 No.2 here: https://ghanalawhub.com/wp-content/uploads/2020/05/GIMPA-Law-Ethics-Policy-Paper-Volume-1-Issue-2.pdf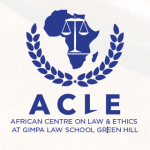 The African Centre on Law and Ethics (ACLE) at the GIMPA Faculty of Law is a research, scholarship and training center established in 2017 to facilitate the growing commitment to law and ethics on the African continent.
Contact the ACLE at acle@gimpa.edu.gh