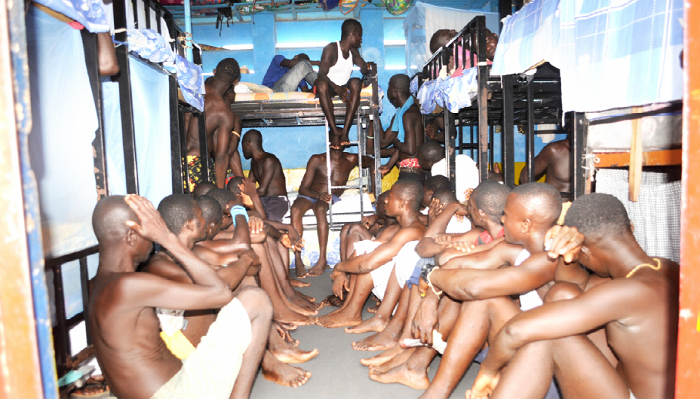 Non-Custodial Sentences in Ghana
In recent times, attention has been drawn to the challenges facing prison facilities in Ghana, especially to the issue of congestion. This has triggered a myriad of reactions and calls for noncustodial sentences for minor offences and misdemeanours in order to decongest the prisons. A noncustodial sentence is a punishment given by a court of law other than a term of imprisonment. Some of these non-custodial sentences known include fines, probation orders, and conditional discharges.
Criminal legislation in Ghana have provided for a wide range of punishments other than imprisonment (custodial sentences). Section 294 of the Criminal and Other Offences (Procedure) Act, 1960 (Act 30) lists punishments that may be imposed on a convict. These are death, imprisonment, detention, fine, payment of compensation and liability to police supervision. Section 299 of the same Act provides that a court may, according to the circumstances of the case, order that a person in place of or in addition to any other punishment, enter into recognisance, with or without sureties, for keeping the peace and to be of good behaviour.
Under section 29 of the Juvenile Justice Act, 2003 (Act 653), a juvenile court that deals with a juvenile offender may, among others, give a discharge order (conditionally or unconditionally or after he has given an undertaking), release the offender on probation, commit the offender to the care of a relative or other fit person, send the offender to a correctional centre, order the offender to pay a fine, damages, or costs or direct an order towards the parent or guardian of the offender.
The Narcotic Drugs (Control, Enforcement and Sanctions) Act, 1990 (P.N.D.C.L. 236) provides for orders for the confiscation of property and forfeiture of proceeds of crime.
In addition to the noncustodial sentences, the Courts Act, 1993 (Act 459) provides in section 73 that a court with criminal jurisdiction may promote reconciliation, encourage and facilitate a settlement in an amicable manner. The offence for which an amicable settlement may be made must not be a felony (misdemeanours) and must not be aggravated in degree. The settlement may be made on payment of compensation or on any other terms approved by the Court. In the event of a settlement being effected, the court shall dismiss the case and discharge the accused person.
One may wonder why prison sentences are more common despite all these other punishments provided in our laws. This is because a quick look at Act 29 will reveal that the offences for which custodial sentences are prescribed are more than those for which noncustodial sentences are imposed. Also, the offences which are rampant in our society, examples of which include stealing, assault, robbery, murder, rape, defrauding by false pretences etc. usually have custodial sentences prescribed as their punishments.
In imposing prison sentences, the Judges are operating within the law. It is the law that needs reform. What we need is an overhaul of our sentencing regime to make wider provisions for noncustodial sentences.