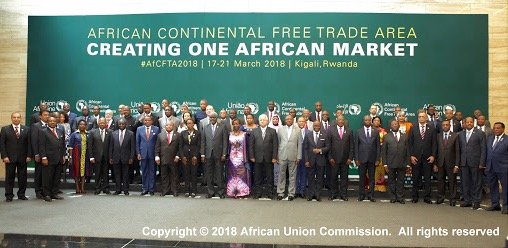 International Trade And Investment Relations After The Pandemic: Africa Rising?
On Wednesday, 27th May 2020, Dr. Alex Ansong, Senior Lecturer and Head of Public Law Department at the GIMPA Faculty of Law, delivered via Zoom, the fourth edition of the GIMPA Law and Ethics Web series on the theme: International Trade and Investment Relations after the Pandemic: Africa Rising? This session was moderated by Professor Richard Frimpong Oppong, Associate Professor, Faculty of Law, Thompson Rivers University, Canada.
The outbreak of the coronavirus has reiterated the need for the economic integration of Africa. The best means to achieve this is through the African Continental Free Trade Area (AfCFTA) Agreement, which aims to advance Africa's interests through intra-African trade.
Although negotiations regarding the AfCFTA has concluded, it is recommended that Member States engage and educate their various domestic constituents before implementation. One of the advantages that COVID-19 has brought is that it is likely to delay the implementation stage of the Agreement, giving African States more time to engage and plan.
That notwithstanding, the impact of COVID-19 on International Trade and Investment Relations has exposed the economic vulnerabilities of the African continent, and the importance of building domestic competence by supporting domestic industries. This will enable domestic industries to compete with foreign industries, and strategically position the African continent as a force in global trade.
In the post COVID-19 era, a smooth commencement of the AfCFTA Agreement will be critical to the hope of 'Africa Rising' i.e. the hope of tangible economic benefits for the peoples of the African continent, reflected in their day to day lives.
Download the GIMPA Law & Ethics Policy Paper Vol.1 No.4 here: https://ghanalawhub.com/wp-content/uploads/2020/06/GIMPA-Law-Ethics-Policy-Paper-Volume-1-Issue-4.pdf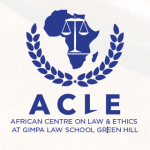 The African Centre on Law and Ethics (ACLE) at the GIMPA Faculty of Law is a research, scholarship and training center established in 2017 to facilitate the growing commitment to law and ethics on the African continent.
Contact the ACLE at acle@gimpa.edu.gh